Emery extra
Emery extra is corundum for removing rusts, which has the same function as abrasive belts. When the surface was grinded by the sand and denim grinding wheel instead of abrasive belts, the surface will turn out smoother and reduce the scratches. It should be used in combination with denim grinding wheel and adhesive, suitable for the first step grinding process.
Brown Aluminum
Brown Aluminum Oxide is fused and crystalized under high temperature from a mixture of bauxite and other raw materials. It is characterized by its high hardness, good toughness and sharp shape in size. Abrasives tools made of it are suitable for grinding metals of high-tensile strength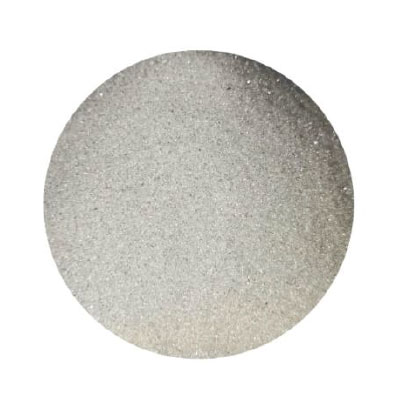 White Aluminum
White Aluminum Oxide is electrically fused in are furnace with high-grade bayer processed alumina as raw material. It has higher hardness and slight lower toughness comparing with brown aluminiun oxide. It is also characterized by its high purity, ability of self-sharpening, better cutting, less heat emit, higher efficiency, good thermal stability. It also can be used as materials for grinding and polishing, precision casting, spraying and coating, medium boby for chemical industry, special ceramics and high-grade refractory materials
Black silicon carbide
Black silicon carbide is produced at high temperature in an electric resistance type furnace with quarts sand and petroleum coke as its main raw materials. Is hardness is between fused alumina and synthetic diamond. Mechanical intensity of it is higher than fused alumina. It is brittle and sharp and has electrical and heat conductivity in some degree. The abrasives made of it are suitable for working on cast iron, nonferrous metal, rock, leather, rubber etc.
Glass bead
Glass bead is a unique and popular air blasting abrasive for cleaning and conditioning surfaces. It is manufactured from high-grade glass, annealed in its spherical shape to equalize internal stresses and resist fracture. In addition, the inherent strength of glass bead is such that it can survive multiple impacts, allowing for economics of continuous recycling.